Package Kilns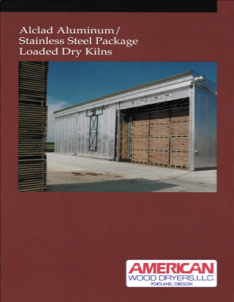 Package Loaded
Dry Kilns
Download PDF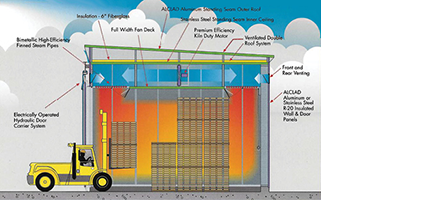 Click to enlarge.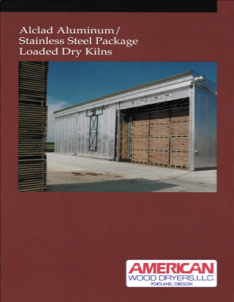 Package Loaded
Dry Kilns
Download PDF
American Package Kilns can be the best option for hardwoods and specialty processes requiring longer drying times. Package Kilns are best suited to sites with limited space.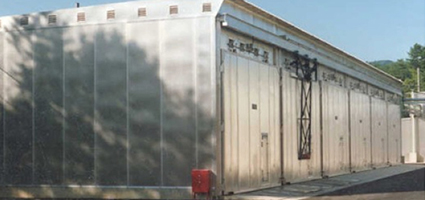 American Package Kilns can be supplied with a double roof design. The flat interior ceiling allows improved air circulation around the interior of the kiln and through the lumber stack. Combining the double roof with side venting yields advantages over top vented kilns. Side vents are mounted in line with air flow so more efficient at exhausting air. Fewer and smaller vents are required. In regions with winter ice and snow, side vents are not affected. Maintenance access can be reached from the ground by ladder or scissor lift.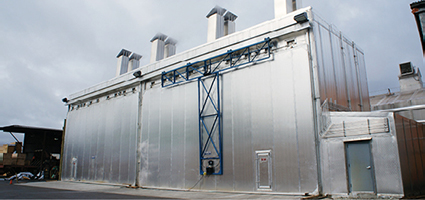 American High Performance Package Kilns feature more heat capacity delivered by extra coils coupled with higher velocity air produced by 72" fans. The American pre-fabricated panel roof design allows room for larger fans to be mounted in the eave space while keeping overall structure height to a minimum.